Dacula Falcons

Chandler Stone
# 53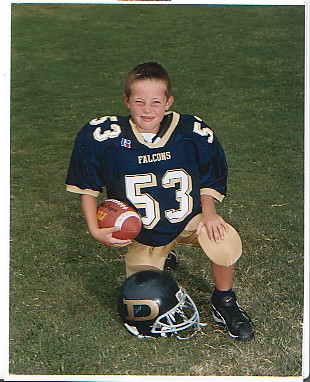 6 and 7 years old north
Scoreboard
| | | | | | | | | |
| --- | --- | --- | --- | --- | --- | --- | --- | --- |
| Date | Time | Park | Opponent | Conf | Coach | Our Score | Opp. Score | |
| 8/24/02 | 9:00:00 AM | Shiloh High School | Shiloh | North | W | 20 | 7 | |
| 9/7/02 | 9:00:00 AM | George Pierce Park | North Gwinnett | North | L | 6 | 13 | |
| 9/14/02 | 10:30:00 AM | Dacula Park | Buford | North | W | 20 | 6 | |
| 9/28/02 | 9:00:00 AM | North Gwinnett High School | Grayson | North | W | 21 | 0 | |
| 10/5/02 | 9:00:00 AM | Collins Hill High School | Collins Hill | South | L | 6 | 27 | |
| 10/12/02 | 9:00:00 AM | Bethesda Park | Brookwood | South | L | 0 | 20 | |
| 10/19/02 | 9:00:00 AM | Dacula Park | MountainPark | North | | 13 | 0 | |
| 10/26/2002 | 9:00:00 AM | South Gwinnett Athletic Field | South Gwinnett | North | | 0 | 0 | |

League standings
Association Wins Losses Conf wins Conf losses
| | | | | |
| --- | --- | --- | --- | --- |
| MountainPark | 7 | 0 | 5 | 0 |
| Dacula | 4 | 3 | 3 | 2 |
| North Gwinnett | 4 | 3 | 3 | 2 |
| South Gwinnett | 4 | 1 | 4 | 1 |
| Shiloh | 3 | 4 | 1 | 4 |
| Grayson | 2 | 5 | 1 | 5 |
| Buford | 2 | 6 | 1 | 4 |

Checkout some of the action!
Dacula vs Shiloh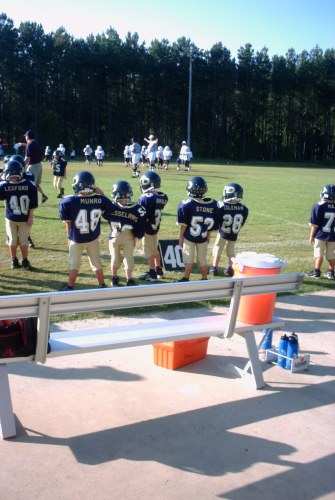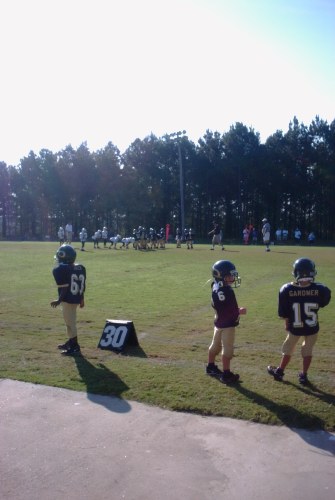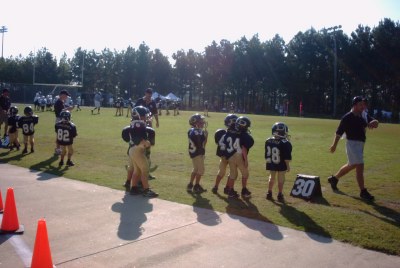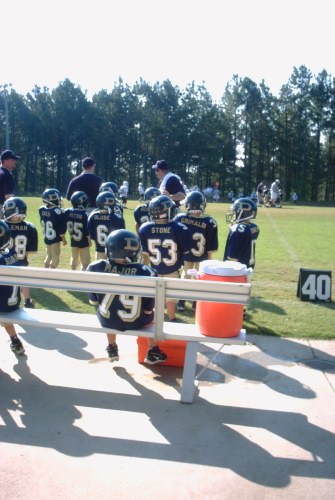 Dacula wins

Game two
Dacula vs North Gwtt. Bulldogs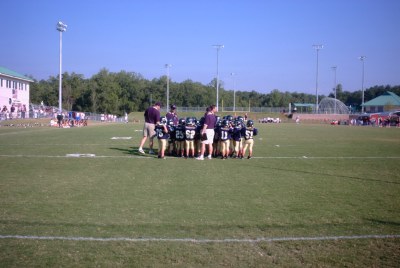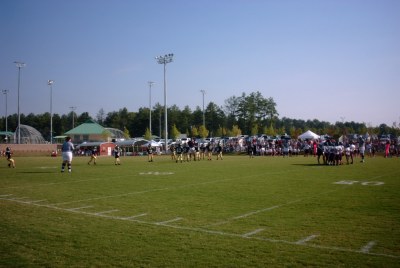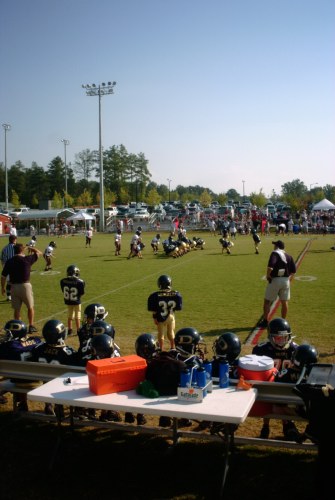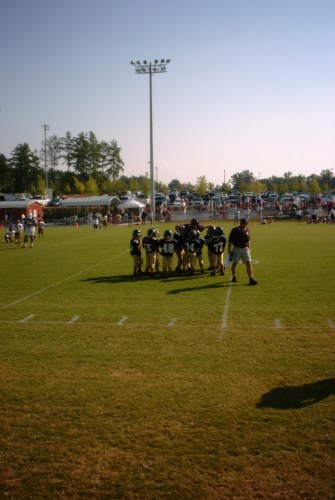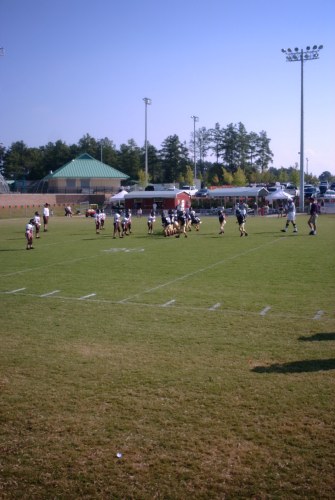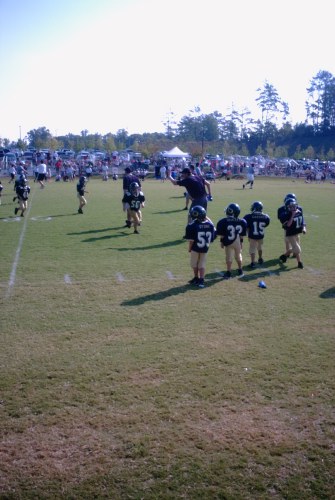 Dacula gave up two touch downs in the first quarter, but settled down and held the bulldogs to 10 points. The falcons almost came back in the fourth , but were not able to put points on the board.
Dacula 0 Bulldogs 10



Dacula vs Buford

Not a great day for pictures, but a great game for the falcons. The offense was right on and the defense picked up three fumbles and held buford to six points!



Dacula vs Mountain Park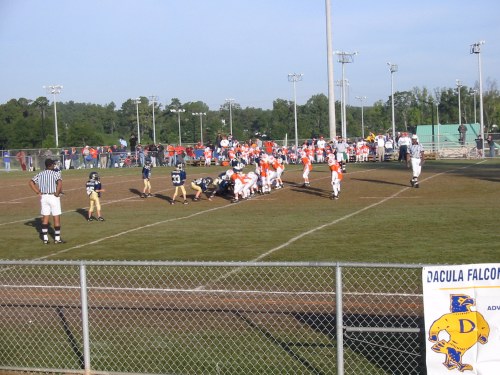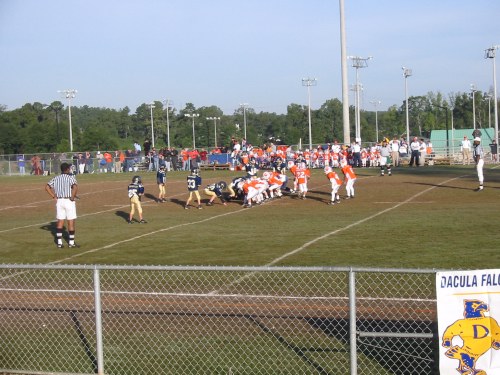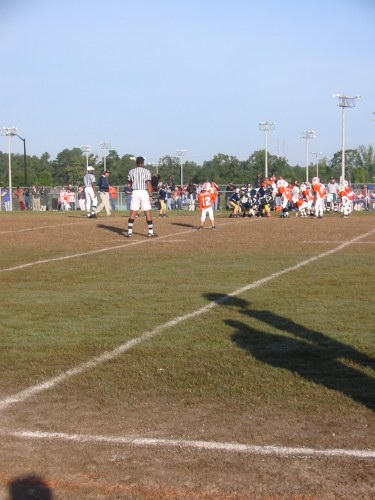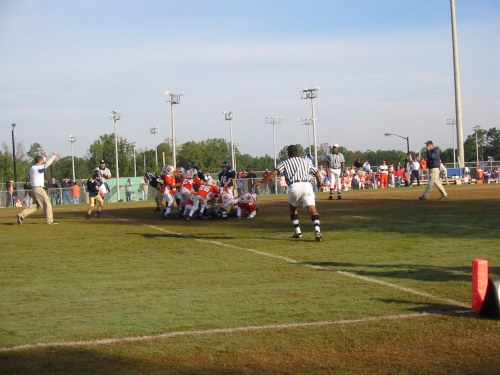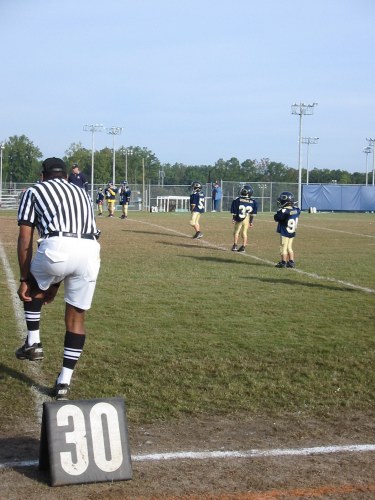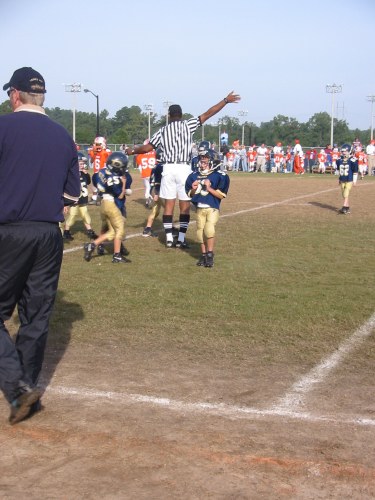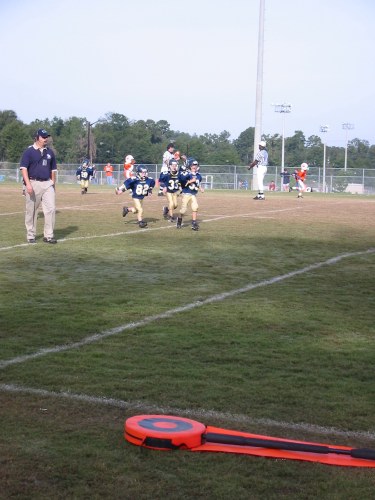 Good effort against undefeated Mountain park
Dacula 0
Mountain Park 20